Hello all! :) Tuesdays mean another chance to play along with the Elements challenge over at
Design Dollies
, and this week's challenge is to use a TV theme song as inspiration. I have been LOVING "How I Met Your Mother" since its debut, and although I don't get to watch it every week, it really is a funny show... Now granted, the song's theme song (Hey Beautiful) works for the TV show well, it also worked well for the title of this card: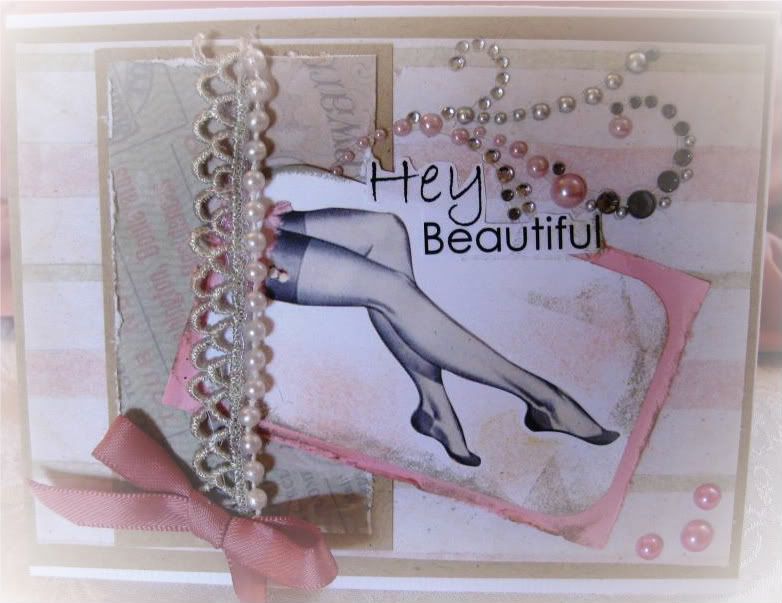 To make this quickie baby, I FINALLY whipped out some Crafty Secrets stickers I had been hoarding for well over a year... so be prepared to see more of that kind of girly vintage theme in my work soon, since I'm TRYING to create a matching set... I'd like to box em up either as a gift or a theme for sale at Shabby Chic (the store I'm TRYING to secure a consignment at!). I've already got a handful up for sale at
Scrap-A-Doodle Doo
, and I'd love to get some more of my items out there so I can keep up my habit... in this economy, it's getting expensive to pay for my paper addiciton! :) Thanks for looking!