LOL, WELL, this adorable little Magnolia is DEFINITELY not a savage! :) I am in LOVE with the Charleston Magnolia (very much "me" in theme...) And I got the sentiment from my new favorite sentiment site,
Creating with TLC
... She has SERIOUSLY got some amazing freebies, and even more inspiration at the store!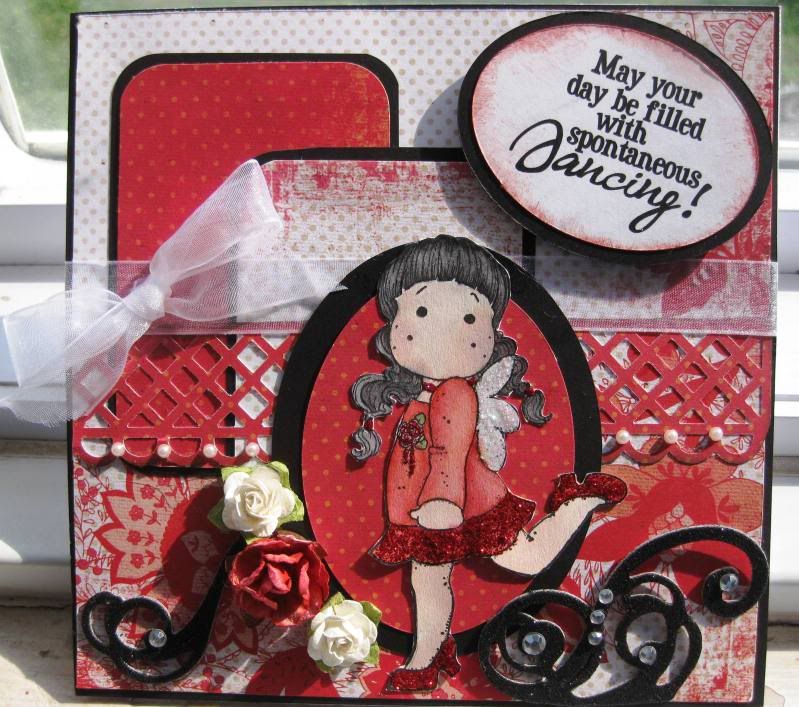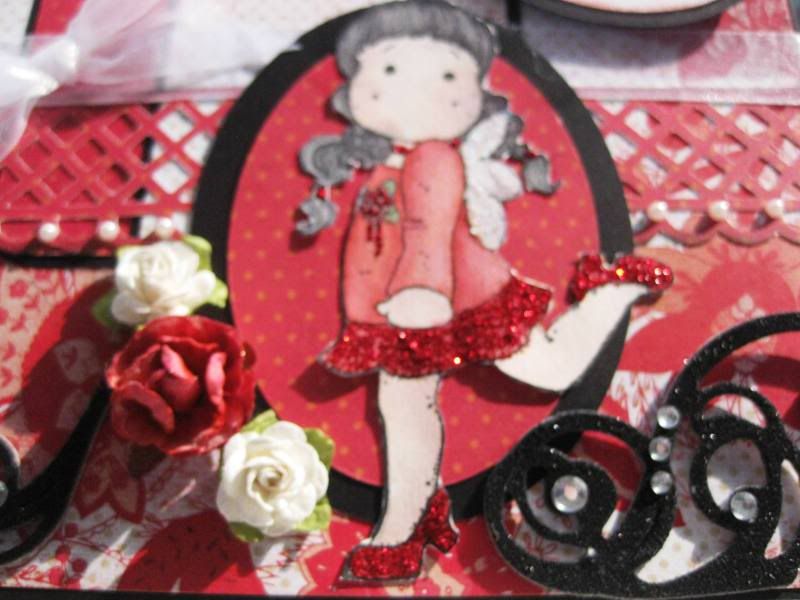 So this week's
Design Dollies
challenge is to incorporate a recipe of the color RED, at least three Ovals, a flourish, Glitter, and two Patterned Papers. And this week's
Just Magnolia
challenge is to get sentimental with it... (Did I mention how much I LOVE the sentiments at
Create with TLC
??)
Oh gosh, AND while I'm playing with my blog today, I would ALSO love to show ya'll my color creation for
Design Dollies
this week (navy, mint, and cream)... I'm LOVING the Magnolias, ya think?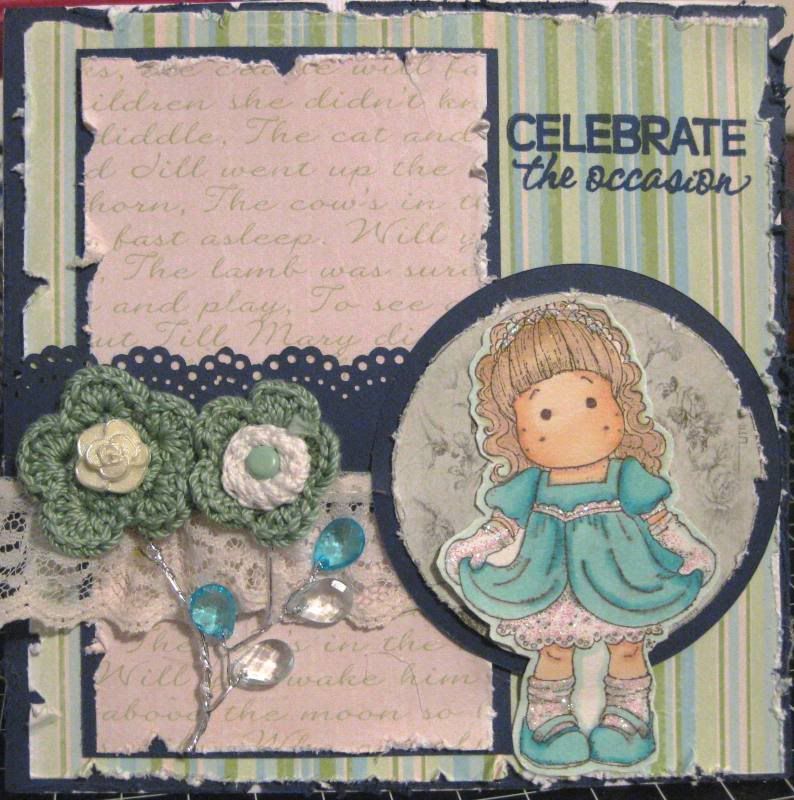 I am STILL trying to master the Copics and they're SO easy to play with using Magnolias... I got those crochet flowers from a friend a WHILE ago, and have been hoarding them ever since... And the crystal leaves were a find at
Scrap-A-Doodle Doo
(who is carrying Magnolias now, and I MISSED them!!!). Anywhoo, thanks for looking, and happy scrapping! :)