Hey there! Adina here with a quick announcement/reminder...
Sassy Studio Designs
hosts a month-long challenge on
Facebook
where if you participate and play along each month, you can earn free images for the challenge AND prizes!
This month's challenge is hearts/sentiments and if you play along, you will get your OWN "
Pin Up Kitty
"...
Here's my take on the challenge... although I'll be the first to admit that I totally goofed on the challenge and didn't get the hearts into it... and I don't have a picture of the sentiment in the card!! :(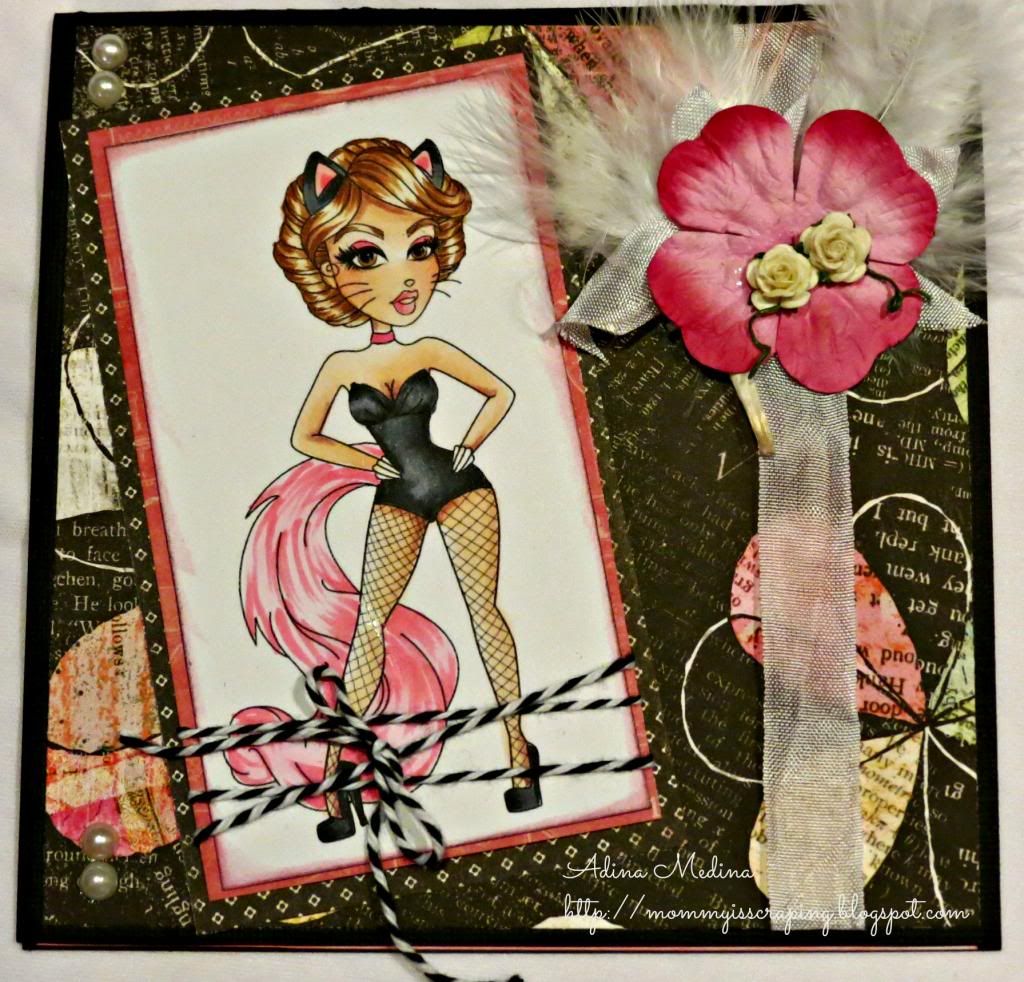 I had a BLAST coloring in this Sassy girl, but I honestly have NO idea who to give it to... I mean, my husband gets ALL my cards as it is, and then I end up saving them myself, lol... Maybe my sister for her bachelorette or something... :) I don't know... :)
I'll be submitting this one to the following challenges as well:
Thanks for stopping by!!!