Happy Hump day ya'll!! Adina here with a new challenge over at Inky Impressions...
This week, the Inkettes are playing along with a sketch, which, I must admit, is one of my favorite kinds of challenges... I LOVE coloring in my stamps and picking papers to play with, but I'm often stuck there, or I repeat the same kind of design element thereafter. Sketches help me to shake it up a little and although I can add my own flair, it does help to have a puzzle picture to refer to! :)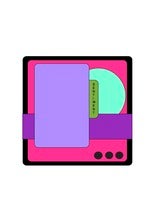 The sketch above was interpreted using the
Open Drawer Desk
from Inky Impressions, which was colored in with copics.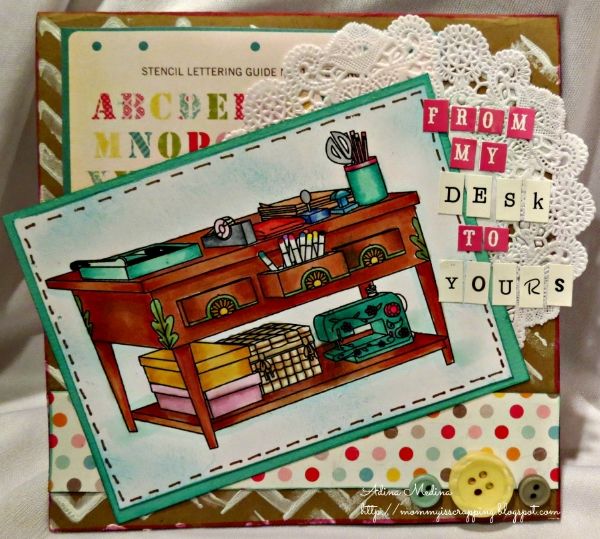 I used browns for the desk (E07, E09, E13, E17) and then colored in using a variety of colors through out (predominantly BG0000, BG10, BG13, and BG15). Throw in a doily, some buttons, and some OOLLLDDD papers, AND some Gesso on kraft cardstock using a stencil, and viola... A crafty card. :)
I will also be submitting this card to the following challenges: