Hey there Sassylicious bloggers, and happy Saturday! :) This weekend we have the AWESOME pleasure of kickin' off our FRESH Spring Blog Hop for Sassy Studio Designs!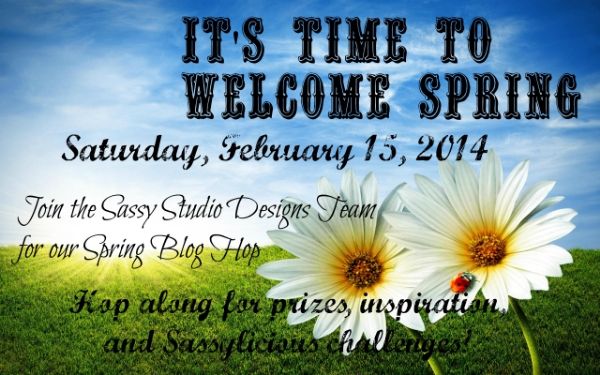 This month, we are asking you to play along with us as we think outside of the box (and the card!) for our "Anything But a Card" Fresh Challenge! :)
I had the pleasure of playing with Steampunk Vivian for this challenge, and I was totally thinking about "Fresh Paint" when I started altering this clear paint can of embellishments.... I mean, we are getting a "Fresh Start" in June when we move, and I figured I could "Freshen up" my embellishments while I was at it... Enough puns??
SOOOOO, what are you waiting for? Get your fresh self HOPPIN!! :)
Hop Order:
Sassy Studio Designs
(Start Here!!)
Greg
-
Kim
-
Chris
-
Michelle
-
Debbie
-
Jacki
-
Adina
- (You are HERE!!)
Karal
-
Carrie
-
Kitty
-
Susan
-
Lori
-
Sassy Studio Designs
Head on over for the fun, challenges, and prizes!! :) And keep it FRESH!! :)