Thank you to ALL of you hoppers out there who took the time to play along with the
Design Dollies
this past weekend! We all genuinely had a blast learning about you as you learned about us, and we definitely felt the love!! :)
I guess my quiz was a little trickier than I originally thought, as I had NO winners for that one, but my "All about Me" winner is...
Aleisha
! When you get a chance Aleisha,
email me
your addy and I'll post your prize ASAP! :)
This week's Elements Challenge at the
Dollhouse
was a Recipe challenge, asking players to include:
The color

Baby Blue

Ink (and lots of it!)
Masking (to get the masked effect)
Newspaper print, or some sort of paper with words (like the cool dictionary papers they have, or just lots of words, kwim?)
Stripes
And here's what I came up with as an example: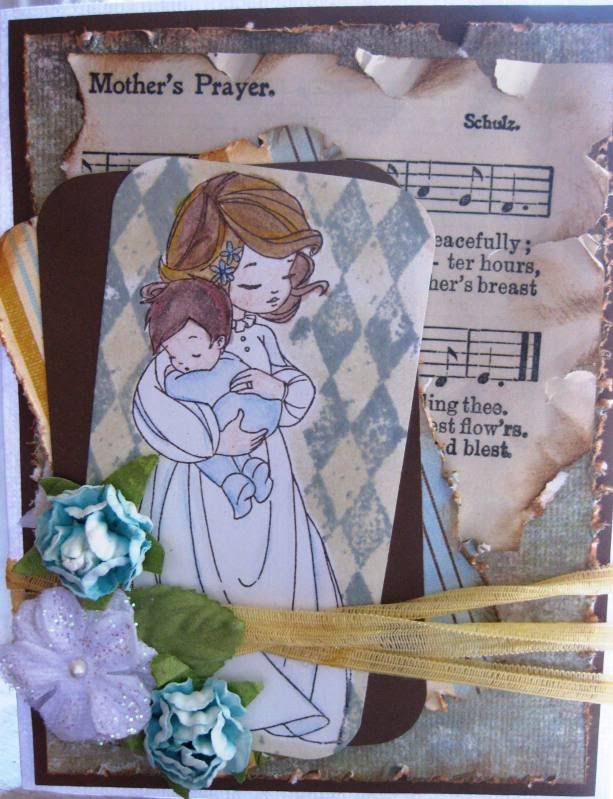 (Can you tell I'm STILL working on my thank you cards???). So come over to visit the Dollies and play along for your last chance to win our awesome prize back from Scrap Attack! Hope to "see" you soon!!