Hello there bloggers and happy Thursday!! I am sooo glad the week is almost over... It's sad sometimes that after a vacation we still long for the weekends, isn't it? Well, that's where I am today lol! :) I jumped into Monday making plans for the weekend, so I guess I set myself up that way! :)
Anywhoo, this week's DTBST challenge is "Shabby Chic" which is EXACTLY how I would love to describe my style...
So I used one of my favorite Sassy images, the lovely
Elizabeth Bennet
...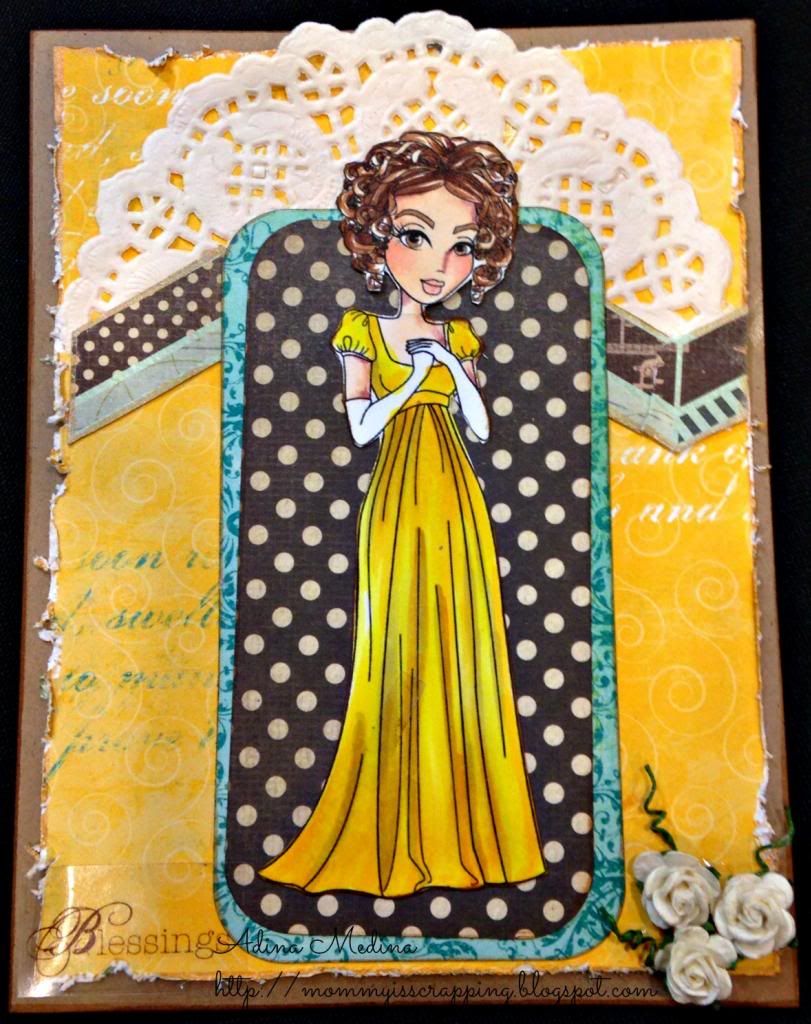 Hugs,