Hey there!!! Adina here with some COOOOLLLL news... :) I am officially an INKETTE! :) I absolutely love the sweet whimsical stamps that Nicole designs for
Inky Impressions
, and I have been a fan for quite a while... :) But when I threw my hat into the ring for the Design Team, I really didn't think I had a chance. I mean, some FABULOUS designers are gracing the team, and I don't compare!! :)
But whoo hooo! I'm in, and I got to play along with one of my favorite Inky Impressions images,
Angelica Crating
, for this week's "Ribbons" challenge!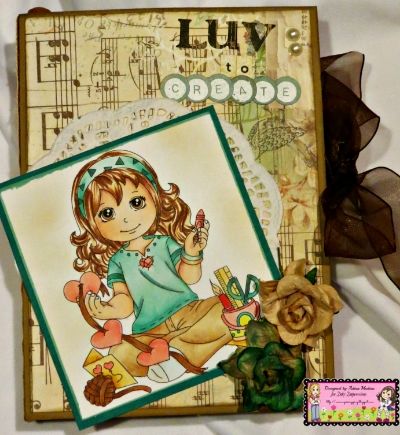 For this piece, I chose to use a template I purchased from Paper Trey Ink to create this handy dandy folder thingy...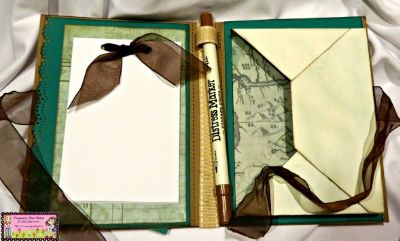 It has a lil note pad on the left, space to hold a pen (made out of ribbon) and an envelope for notes or receipts or whatever, lol...
I colored the image with copics (what else?) and I FINALLY got to play with papers in my stash from Basic Grey that I have been hoarding since like forever... :)
Thanks for swinging by and have a craftastic day!!!