Hey there blogland!! This week Sassy Studio Designs is sponsoring the "Girl Power" challenge over at
Penny's Paper Crafty
, and (gasp) I decided to NOT make a card this time around... I have been holding onto this mug thing that I got as a teacher gift this year and it's been waiting for JUST the right project... Basically, you can take the outer, clear shell of the mug off and there's an inner tube that kind of tightens into the clear shell, allowing you to place a piece of paper decorated as you like...
So I combined
Professor S
and
Wonder Regan
along with a quote from the Wonder Woman movie, and, viola... Instant Sassy Coffee Mug. :)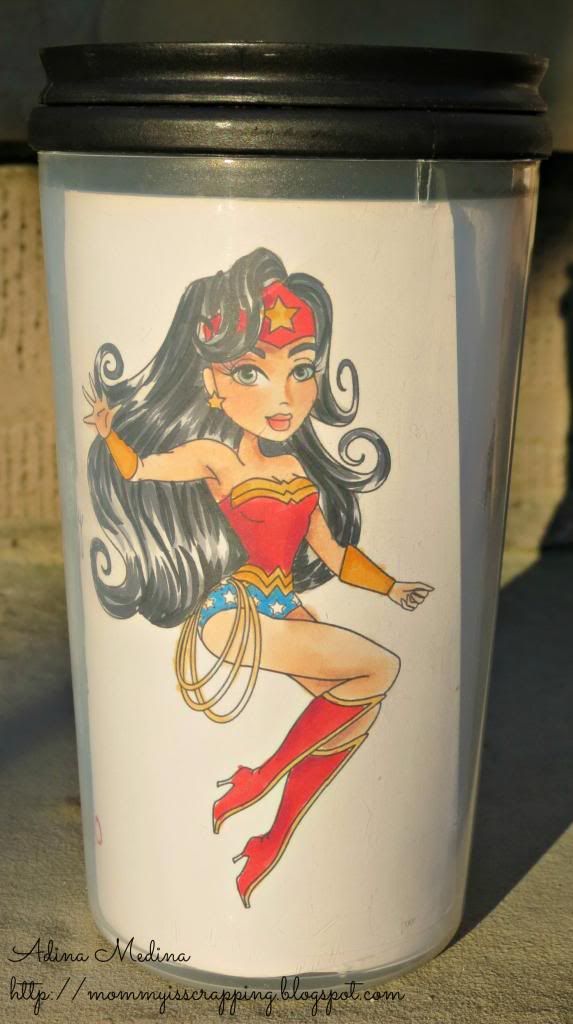 This was genuinely a super easy project but it makes me smile every time I see it now, and I love drinking my coffee ala Sassy! :)
I'll be submitting this one to
The Hobby House's
first "Anything Goes" challenge. Thanks for checking her out and have a Sassylicious day!!