With the LACK of snow falling in Northern NJ, I'm getting a little antsy... :) I mean, it's OK if the harsh weather chooses to pass us by this season, but I'm just getting worried that we're going to get something HUGE in recompense for the beautiful mild weather we're experiencing... Way to try to be the weather man, I know...
WELL, in response to all this gorgeous weather, I have had a hard time making cozy "warmth" inspiring layouts and had to instead resort to playing with flowers! :) SOOOO... I gave a quick flower making class at the last
Scrap-A-Doodle Doo
crop and am going to be giving this class again on February 7th for people who were unable to get a spot in the class or who couldn't attend the crop... The layout featured five different flower making techniques and I am LOVING my Close to My Heart Art Philosophy Cricut cartridge, as most of the pieces are cut from that cart...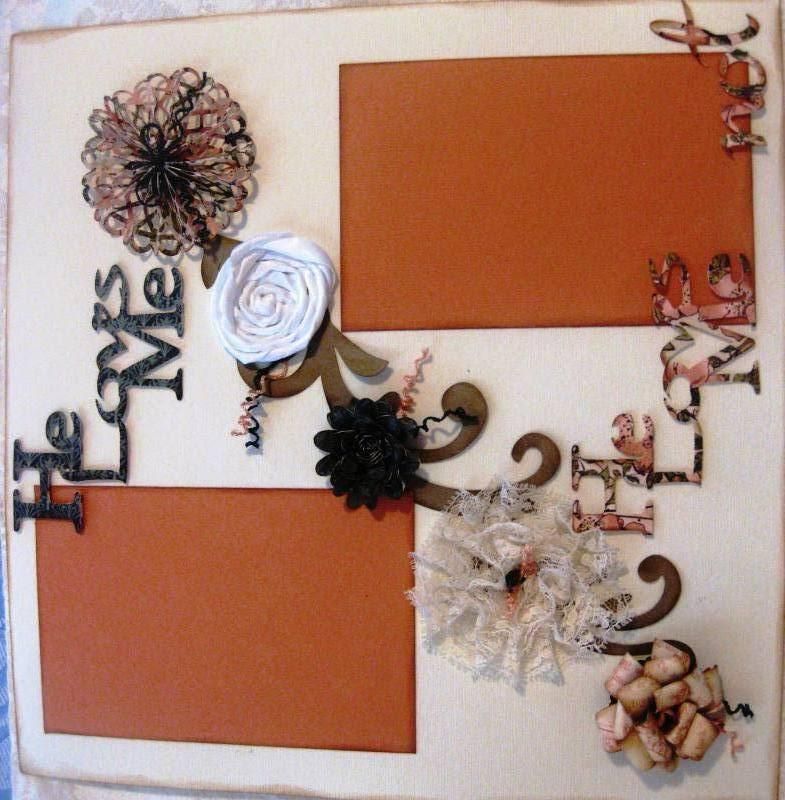 I used Graphic 45 papers (
Springtime
and
Steampunk Debutante
) and Bazzil Cardstock to make this simple layout, but the fun part was making the flowers... AND playing with Cricut Craft Room to weld the titles! :) I think I love that software...
I'll be back later on today to show some layouts I played with at the crop... Oh no, and I just realized I have to somehow sneak into Melanie's dance school to take a picture of the mirror I made her teacher that I forgot to photograph before giving it away... Geez... Where are my priorities? :) Have a great day!!!