SO... I was ogling the new Victorian Steampunk beauties released by Tickled Pink recently and poof, up popped an announcement that Kellie was giving away some freebies to the first fifty respondants... I SO didn't think I would've made the cut off, but then Kellie updated the blog and mentioned there were still some spots! SO... whoo hoo, I was blessed with a
Lil Victorian Lolita Evie
! :)
Here she is in all her shabby chic splendour, fully colored in copics (oooh ooh, did I mention that I JUST got copic certified this week in Philadelphia? The two hour ride was SO worth the pretty certificate and all the awesome techniques I learned from
Lori Craig
!!! BUT that's a whole other post in and of itself! :)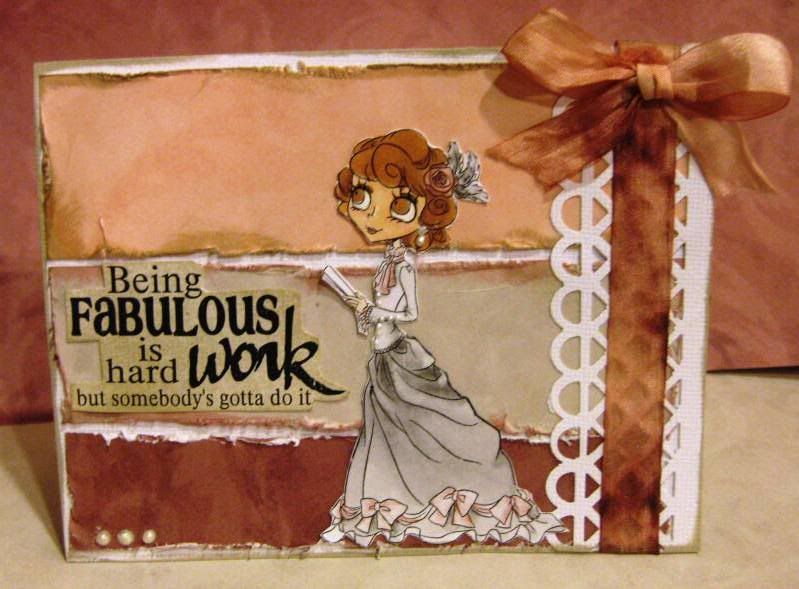 For this card, I used the Super Sketchy Sunday design from
365 Cards
, and the
Tickled Pink
challenge is Anything Goes (as long as you use an image from them!).
Paper Sundaes
also asked for Sentiments along with or without images...This sentiment came from Paulette over at
TLC
, and totally fit this Victorian fashionista!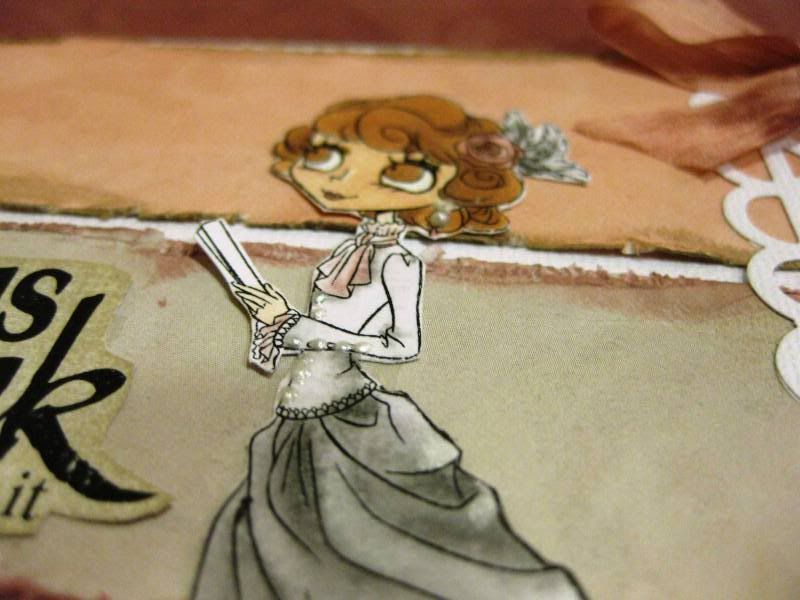 Copics used:
Skin: E000, E00, E11
Dress: T0, T6, 0, E04
Hair: E23, E25, E27
Accents: Viva Pearl
Thanks for looking! :) Stay cool... the forecast is up to 97 degrees tomorrow, and we have officially cancelled schools because of the heat advisory!