Hey blogland, WHERE is the time going? I don't know about you, but I have been crazy hectic busy these past few days and today was my first "do nothing" day in a LONG time... And then at 3:55 PM I was reminded that I was SUPPOSED to be at a Christmas party at 3:00!! But since we are all fighting colds, I had to avoid sharing our germs and stay home some more... :) I'm sad I missed the party, but it has been SUCH a week (or two!!).
ANYWHOOOOO... It's been so crazy that I forgot to post my card for this week's Dare to Be Sassy Thursday challenge at
Sassy Studio Designs
(shame on me!). This week's challenge is glitter and shine, and I cracked out my stickles and bling to glisten
Tink
up! :)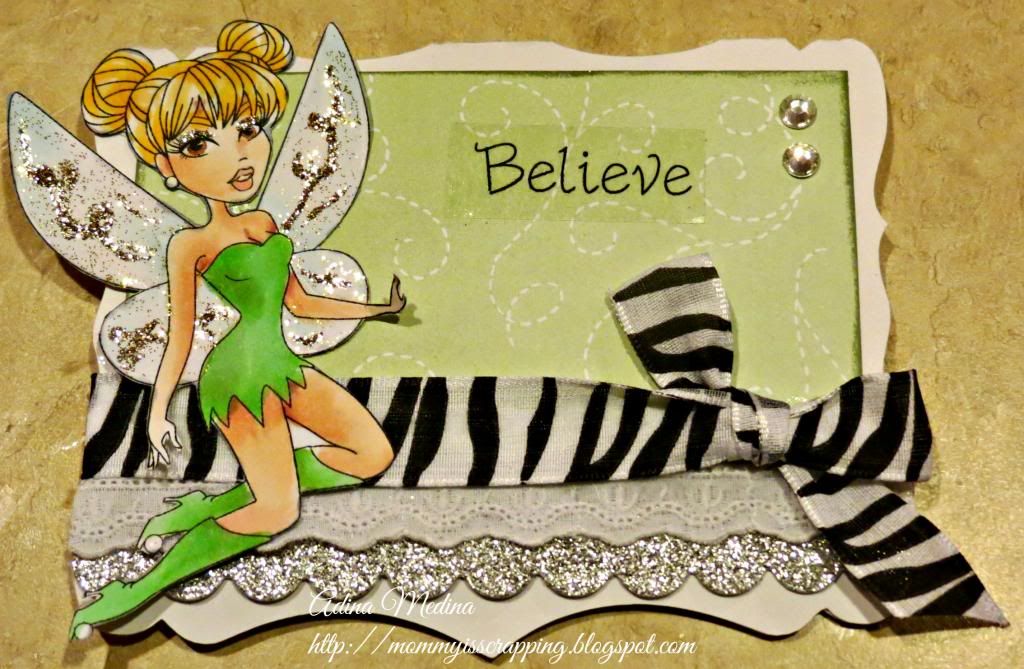 Tinkerbell was colored with copics (of course!). I used E000, E00, E11, and E04 for her skin, E50, YR21 and Y17 for her hair, and YG07, YG41 for her dress. Oh, and her wings are colored with BG000 and then stickled. And I TOTALLY used my stash this time around... The patterned paper is from Creative Memories circa forever ago, and the "Believe" sentiment is also a Creative Memories piece that has been looming in my stash since I first took scissor to paper...
Thanks for stopping by and have a beautiful day!! :)