So today's post is a little thank you to my friends online and in life, lol.... I find that when I'm stumped and have no idea how to release my creative energy, all I have to do is look to my friends for support... Sometimes it's to scraplift (sad, but true, as in the case below) and sometimes it's simply to see what else is out there to BUY! :) And sometimes, as in recent days, it's to get out of a slump and just get some CRAFTING done! :) So thanks to my friends for all your encouragement and support! :)
Many props go to my new online friend
Diana
who actually inspired me to FINALLY cut into this piece of Sass during my tenure at the Shoe! :) The idea was DEFINITELY scraplifted from one of her gorgeous creations! :)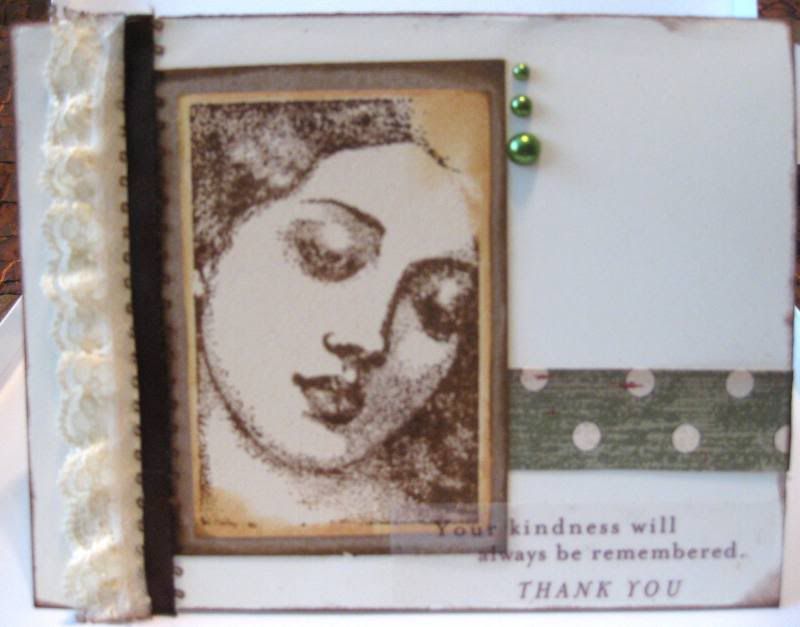 Miss Kristy
supplied the Sketch AND the stamp for this lovely lady...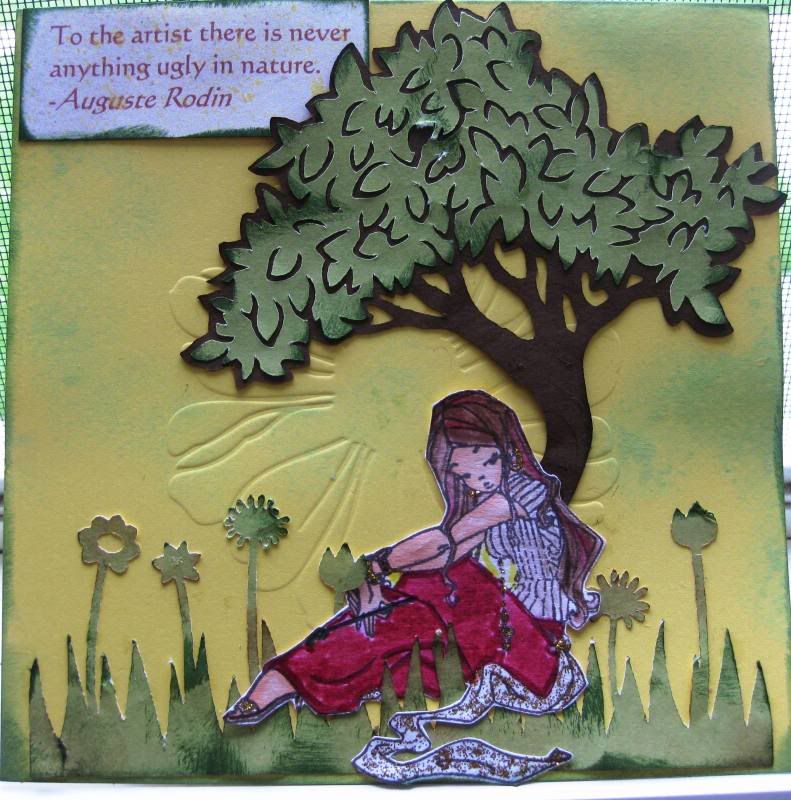 Claudia the Artist above was definitely inspired by a conversation I had with
Karmyn
like two weeks before I finished the card! :) Isn't it amazing how a little conversation between friends can spark creativity you didn't know was lying dormant??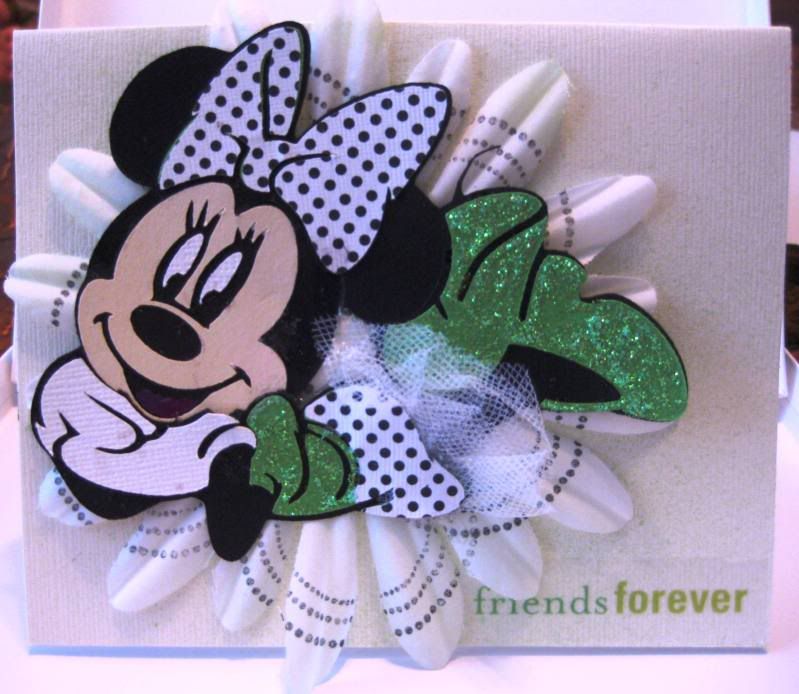 Again all thanks go to
Karmyn
for helping me muddle through this card... It took me THREE Minnie faces before I just gave up on her and used her as is... :)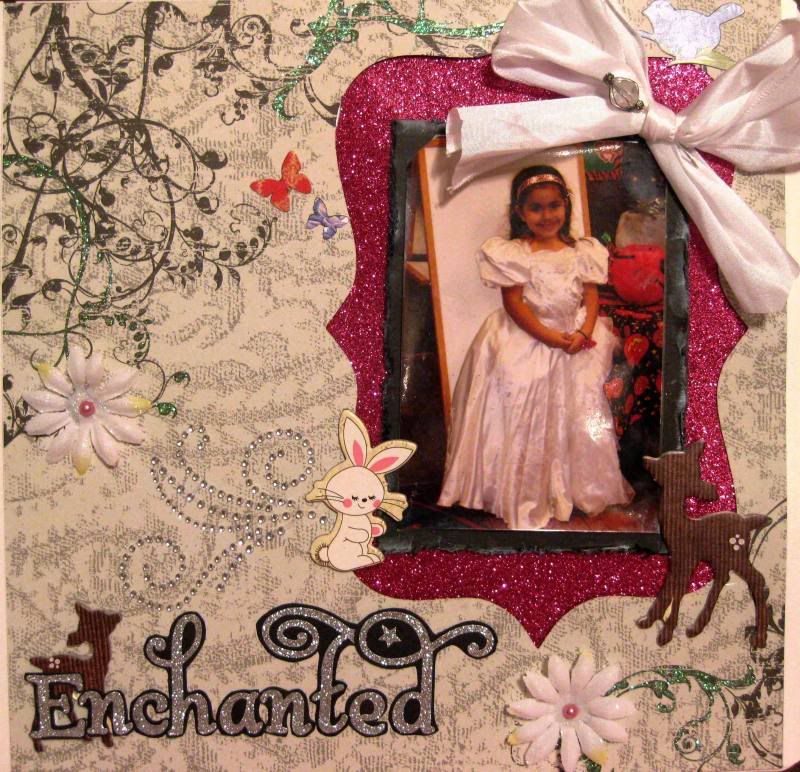 And THIS one, well.... the non traditional Fairy Tale thing was
Tanisha's
idea, and my Melanie was Giselle from the movie Enchanted for Halloween, and I took inspiration from the movie for the concept behind the layout... :)